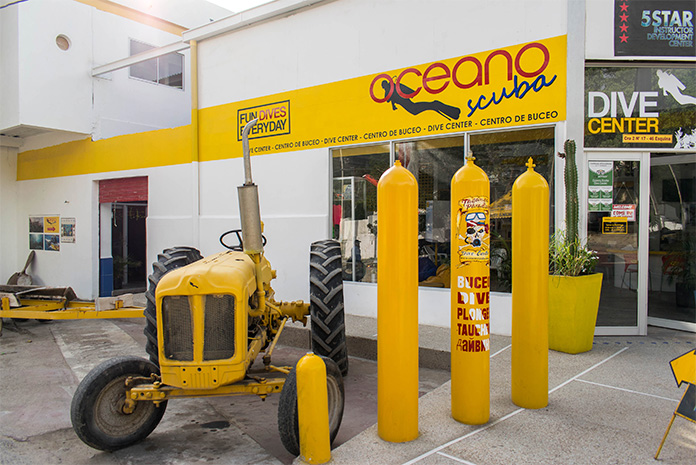 We'd love to share a cup of coffee and get to know you. You can find us as you enter Taganga on the first corner to your left. We hope to see you soon!
30 years of experience have given us the opportunity to dive with more than 50 thousand friends and certify more than 10 thousand divers. We have been diving here for more than three decades so we could boast that nobody knows Tayrona National Park better than we do. Everyone interested at any level of diving, is welcome to Oceano Scuba Dive Center to have THE BEST DIVING EXPERIENCE IN COLOMBIA.
Three decades of experience have made it possible for us to develop the best diving infrastructure in the area with incomparable experience, service areas, equipment and boats.
Our real secret is that we have the best staff in Taganga. Everybody is having fun, instructors and divemasters and the general staff. They are highly knowledgeable, experienced and pleased to share with everyone.
We are all here ready to give you a safe and very personal fun experience.